Provide global customers with the best e-liquid & nic salt & free base and the best service, all in Vape Hammer.
5 special vape juice flavors
2021-04-24
It is hard to find out the best vape juice flavor as everyone would have their own standard. Thus, we are going to pick up 5 special vape juice flavors by Vape Hammer, which might help you find out what kind of flavor would be your favorite one.
Menthol Vape Juice
Menthol vape juice is a refreshing iced menthol flavor that will invigorate your palate with a crisp and icy menthol that would remind you of the cooling breath of winter air. In every vaping, you could enjoy dense and flavorful vapor clouds.
Mung Bean Ice Vape Juice
Mung bean ice vape juice flavor is an amazing classic Asian flavor that blends refreshing mung bean flavor and ice cool feeling. One puff, and you would be instantly transported into a wonderful world of fresh mung bean flavor by way of this fantastic e juice.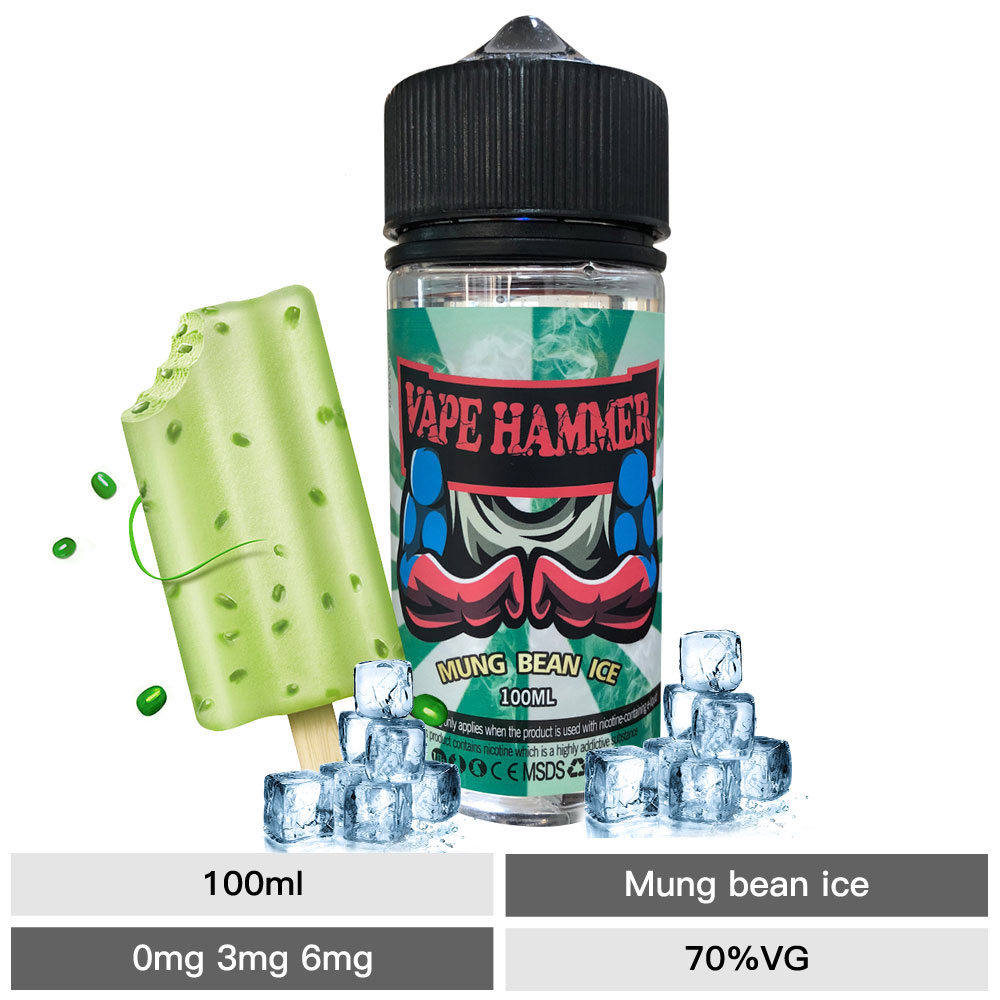 Tobacco Cream Vape Juice
Tobacco vape juice flavor is one of the most popular and classic vape juice flavors. This masterfully crafted e juice flavor blends tobacco with sweet and rich cream for an unbelievable vape juice flavor with an exquisitely smooth and elegant finish. Get ready for an exhilarating vaping experience that will delight your senses.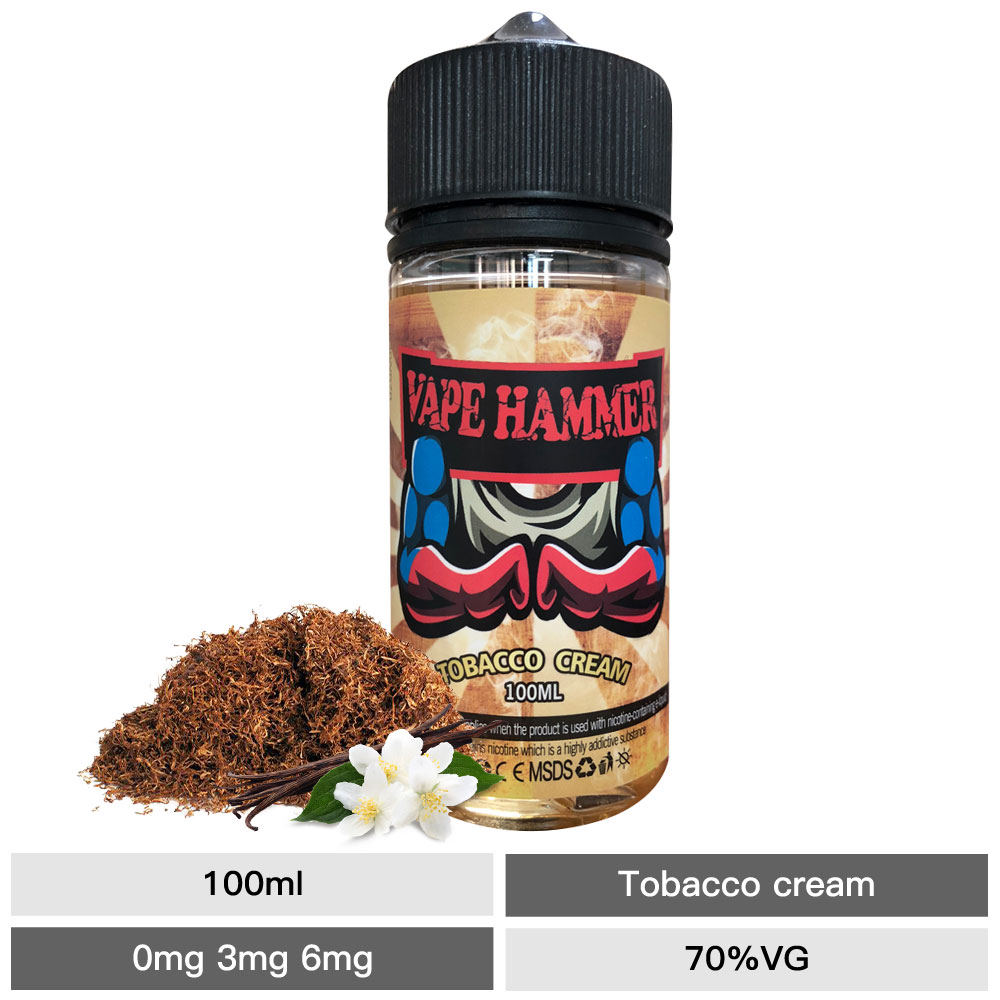 Vanilla Vape Juice
Vape Hammer's vanilla vape juice is a pure, rich, and smooth vanilla e juice that brings you into a wonderland. This vape juice flavor delivers an incredible vanilla flavor that will make you smack your lips with every vaping.
Tropical Fruit Vape Juice
The tropical fruit vape juice by Vape Hammer will send your taste buds to an island getaway with this tantalizing tropical fruit of passion fruit, guava, and lemon. This sweet and tart vape juice flavor of tropical fruit flavors will entice your senses with fragrant vapor clouds that will take you to vape paradise from inhale to glorious exhale.
All the five vape juice flavors we have mentioned above have the VG/PG ratio of 70/30 which means it's super perfect for vaping devices. What's more, the nicotine strength of the e juice can be either 0mg, 3mg, or 6mg. You can get the right amount for you to enjoy yourself whenever you choose to vape. Hopefully, you could find out your favorite vape juice flavor.
As for the vapers who desire something with a higher nicotine level, Vape Hammer also has launched nicotine salts with 20mg. Next time, we would like to share our nicotine salts series with you. And if you are interested in
CBD vaping
, we also are so welcome to have discussions with you.
User Center
Payment & Shipping
Newsletter